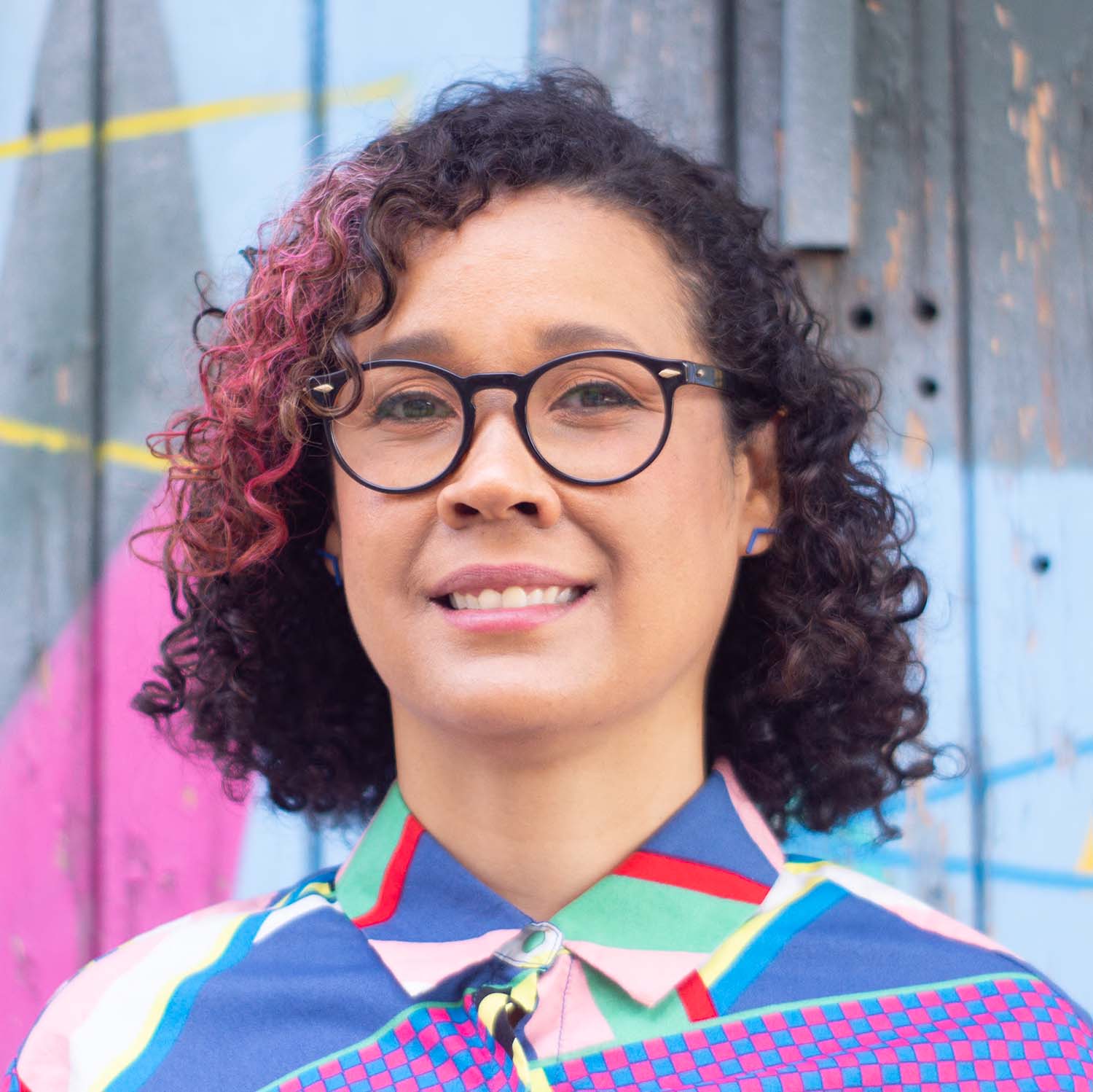 Paolat De la Cruz
UX/UI Designer
Netflix: Filtering "My List"
Added a new feature into the existing Netflix app that would allow
people to filter and search easily on their watching list.
A pain that Netflix users have these days is getting lost searching on "My List." They complain about taking too long to select a movie there. Here we will propose a solution.

At Ironhack's UX/UI program, we had a new challenge every week. One of them was to create a feature for an existing app. In my case, Netflix was the chosen one.
My Role
This was a solo project, so I led the complete process from Research to Hi-Fi Wireframes. From understanding how the existent Netflix platform works and organizes the content, testing, and refining the user's paths to a more straightforward way to decide what to watch; up to the iteration of prototypes. I developed this project in five days.
Surveys
Surveys / Interviews
On this phase, I focused on questioning how much the users liked to use "My List" on Netflix, how often they would use it, and if they enjoyed using it and why.
Do you mark or list on the app the content you want to see later?
How many elements do you usually have on this Personal List?
Do you enjoy saving elements on the Personal list to watch later?
Why do you enjoy/do you not enjoy saving elements on this list?
On what depends on what you will watch?
Quantitative Findings — 22 Interviews
Insights

"I lose so much time looking on my list what to watch. I want to be able to organize my list."
"I enjoy making a list to remember titles that I want to watch later. I wish I could make personal lists directly on the platform, but this is not possible, so I must write a personal list."

"I generally don't browse on Netflix but rather go directly to what I want to watch."
"I use My List because I often forget about good shows I want to see and the Netflix recommendations changes."

"I enjoy saving elements because it gives me a plan, and I can organize my time."
"Because sometimes when I just want to see "something," it never comes to my mind what plans I used to have. And it is great to be reminded, and then I choose according to my mood. (How much time I have, what type of movie I am into in that moment etc.)"

24.7%
Found "My List" not useful
41.7%
Adds +10 items to "My List"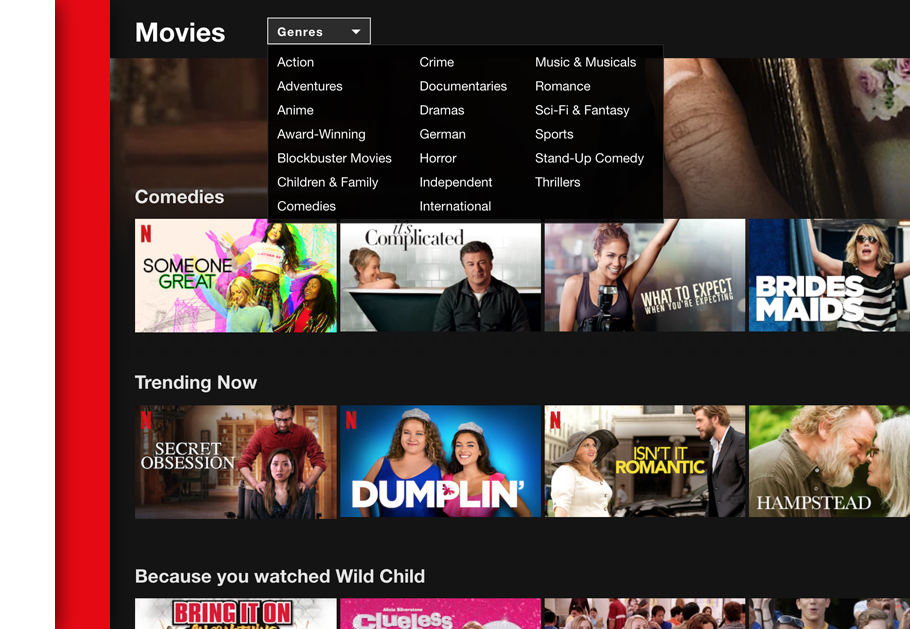 Business Analysis
Interview with an Expert on the Film Field
"One thing is Film Genres and another thing are Film Labels. Netflix has his way of categorizing films, highlighting the products they have, and also making the content attractive and understandable for the user. They have a mix between genres and their Labels.
Netflix Categorization for Movies: Action, Adventures, Anime, Award-Winning, Blockbuster Movies, Children and Family, Comedies, Crime, Documentaries, Dramas, Horror, Independent, International, Kids, Romance, Sci-Fi & Fantasy, Sports, Stand-Up Comedy, Thrillers. Also, some others for the TV-Series."
Existing Micro-Interactions on Netflix App

I needed to understand how Netflix App flows and interacts with the user; the menus of the existing feature, so that using the new feature would feel as if it had always been part of the App. I could distinguish two types of menus:
List with a blurred background

Buttons in the foreground and maintaining the context of where you were in the background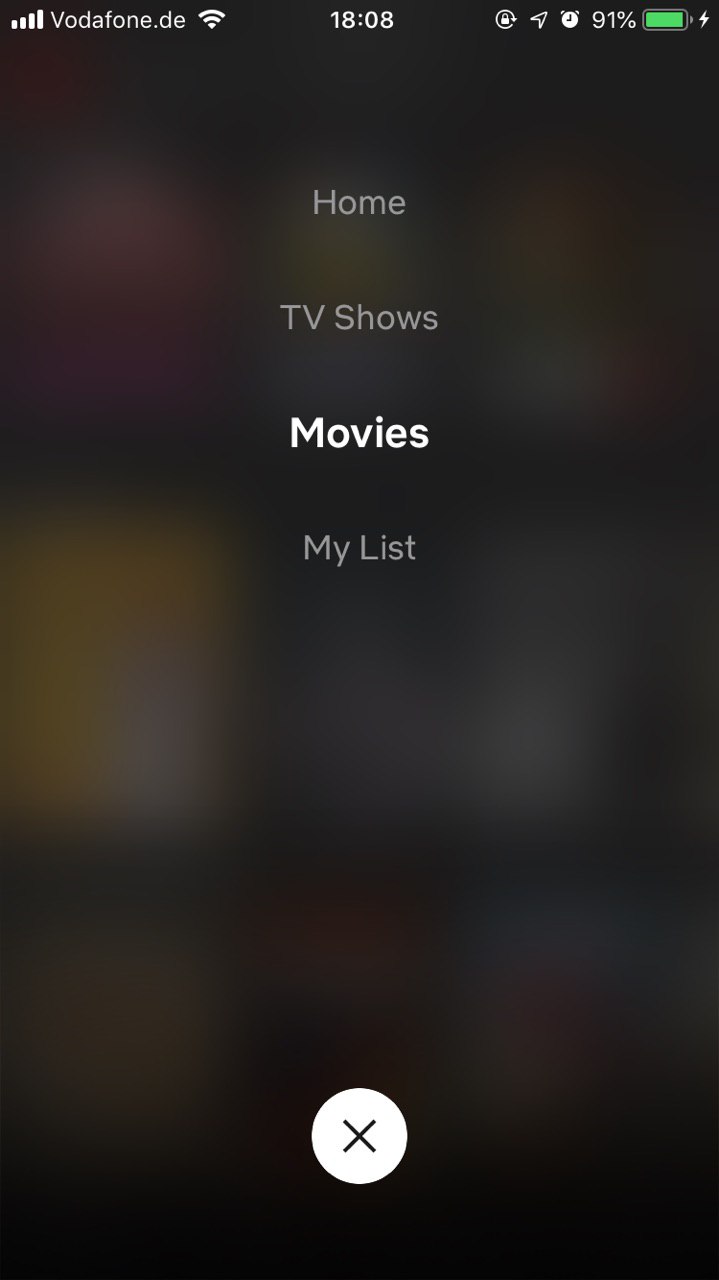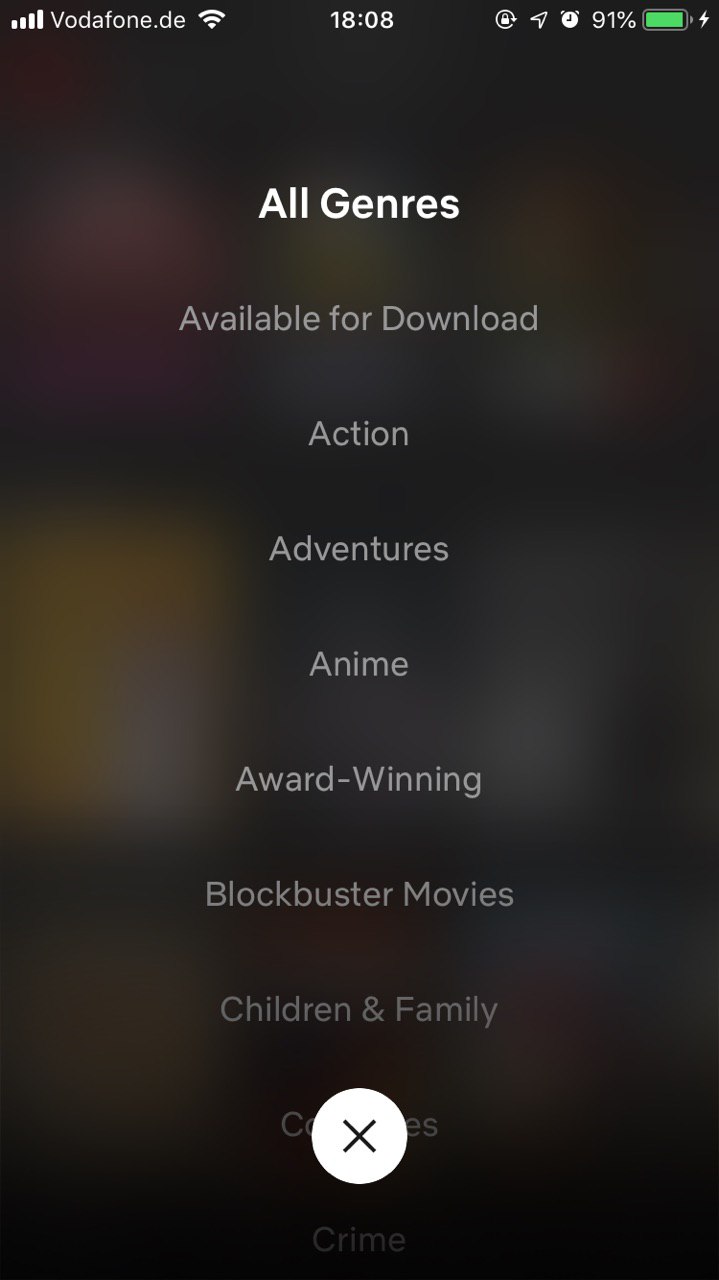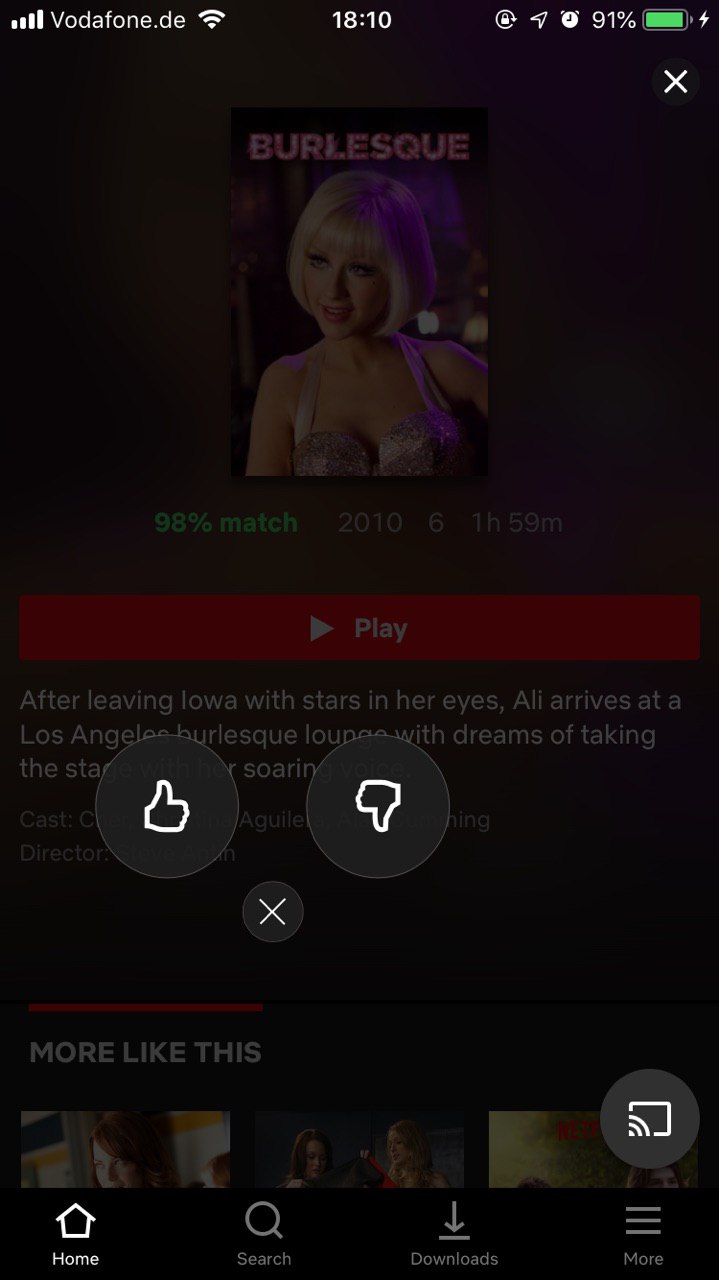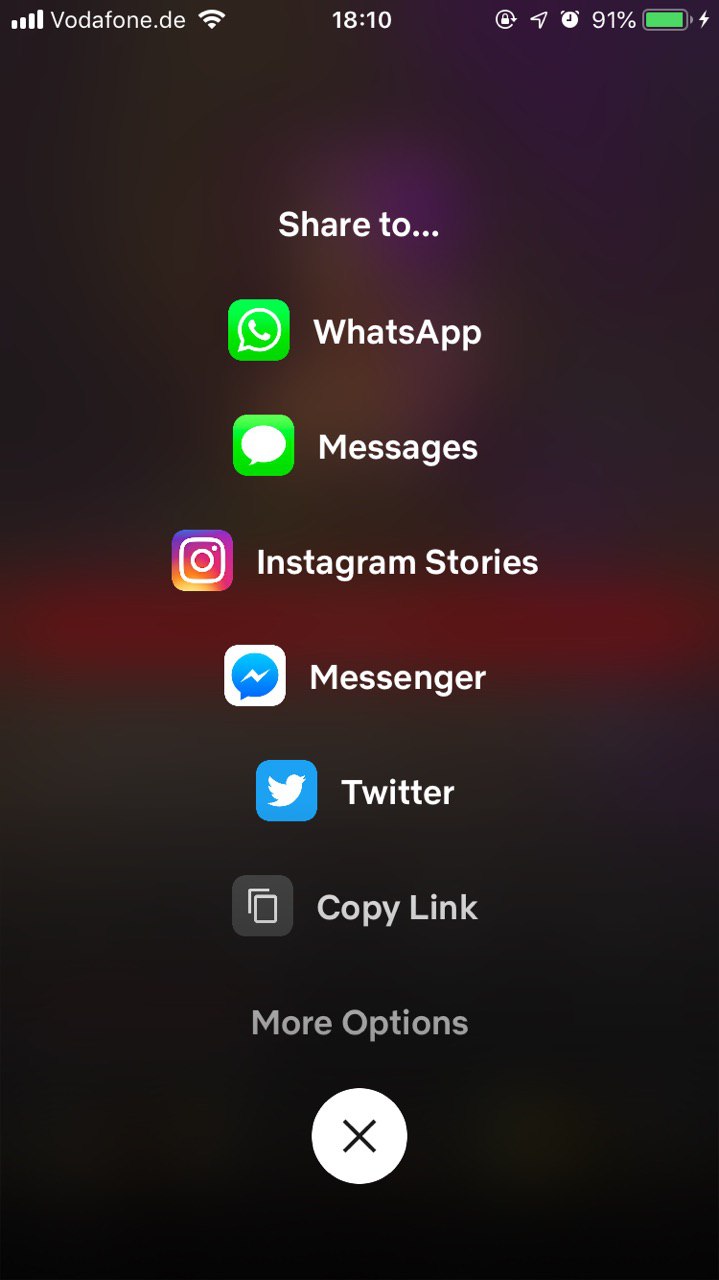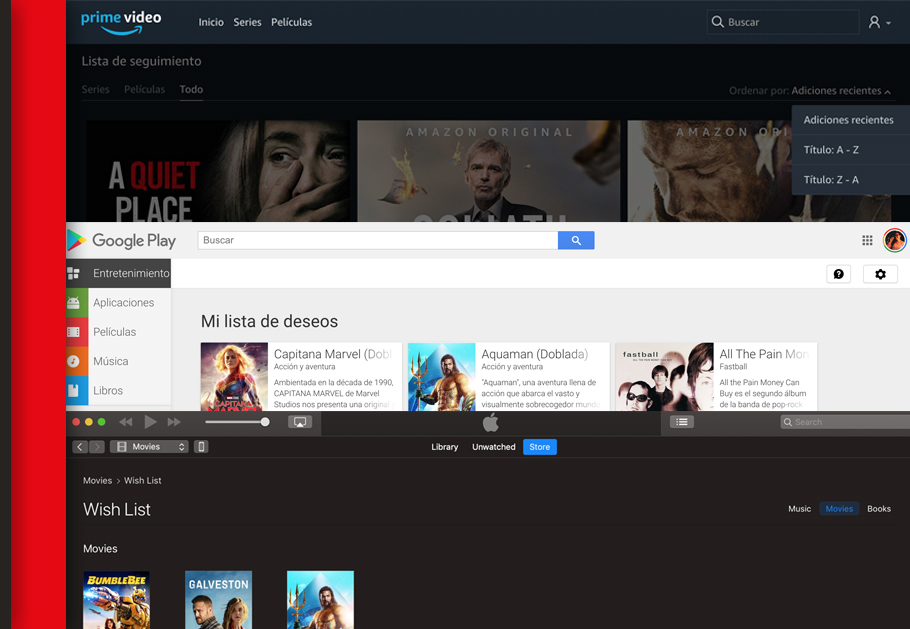 Competitive Analysis
After analyzing the platforms of the three principal Direct Competitors in the video streaming services, I found that the feature of "organizing" the items in the personal lists is almost not existing.
Competitor A: Chronologically and Alphabetically
Competitor B: Chronologically
Competitor C: Chronologically
So here we can see that the Competitors don't have a particular feature with multiples options to organize Personal Lists.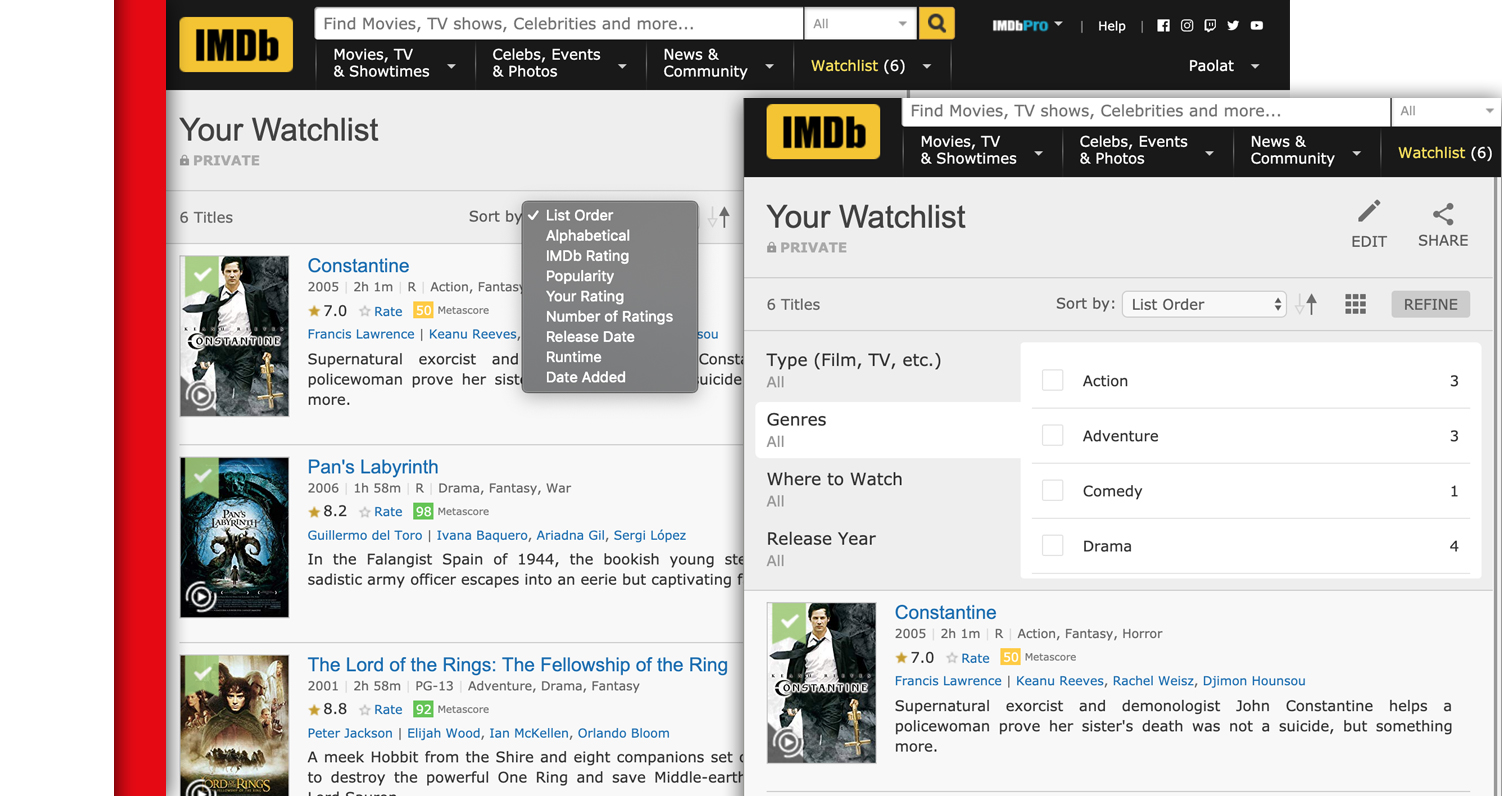 Indirect Competitor
IMDB (Internet Movie Database) is an online database of information related to films, television programs, home videos, video games, and streaming content online — including cast, production crew, and biographies, plot summaries, trivia, fan, and critical reviews, and ratings.
On IMDB, users can create Personal Lists and sort them based on different criteria:
Alphabetical

Rating

Popularity

My Rating

Date

Runtime

Date Added
Also, using the Refine Search, users can filter by:
Type of Film

Genres

A platform where to watch

Release year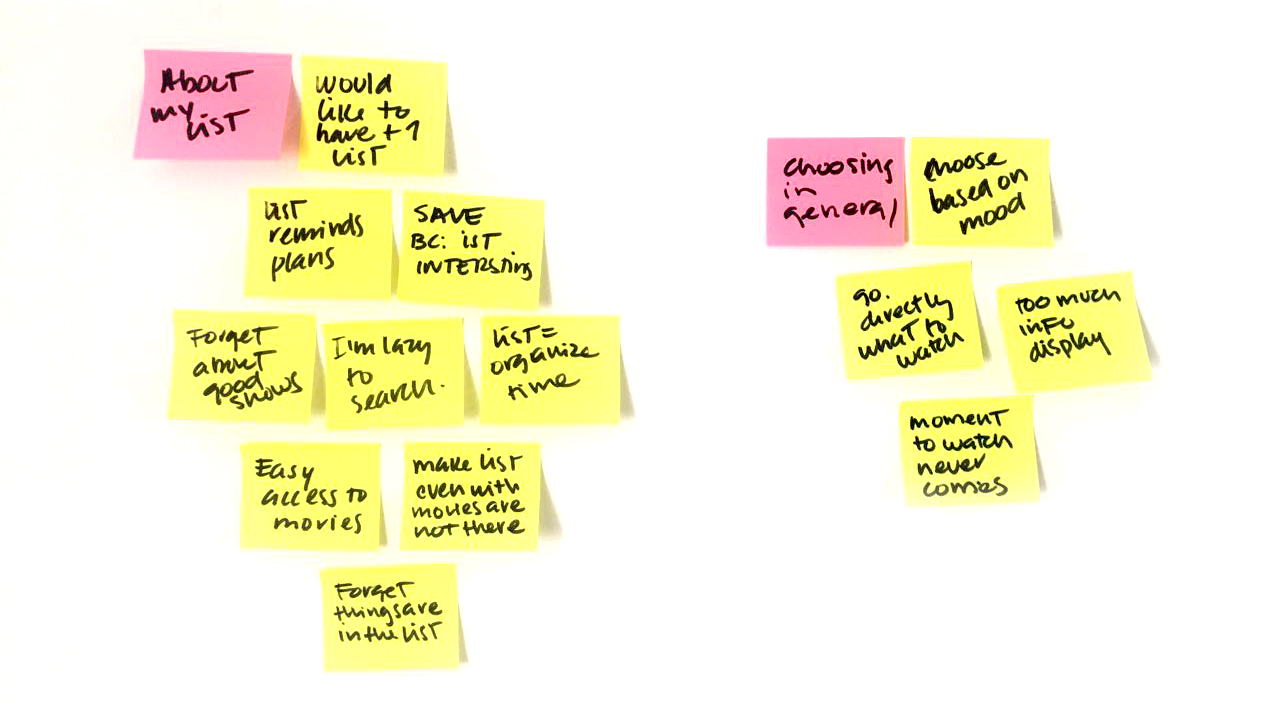 Affinity Diagram
Here are the results of the Surveys and Interviews:
About "My List"

The list reminds users of their plans.

Users forget what they have on "My List."

Users use "My List" because they are too lazy to search, forget about good shows, wants to organize his time and for easy access to movies.

When a user saves a program on "My list" it is because it's interesting
About Selecting what to watch
Choosing based on Mood

Can go directly on what he wants to watch

It's annoying to the user the fact that the platform displays too much info

The moment to watch something never comes
User Journey
Below is the user's journey when he intends to decide what to watch with the help of "My List".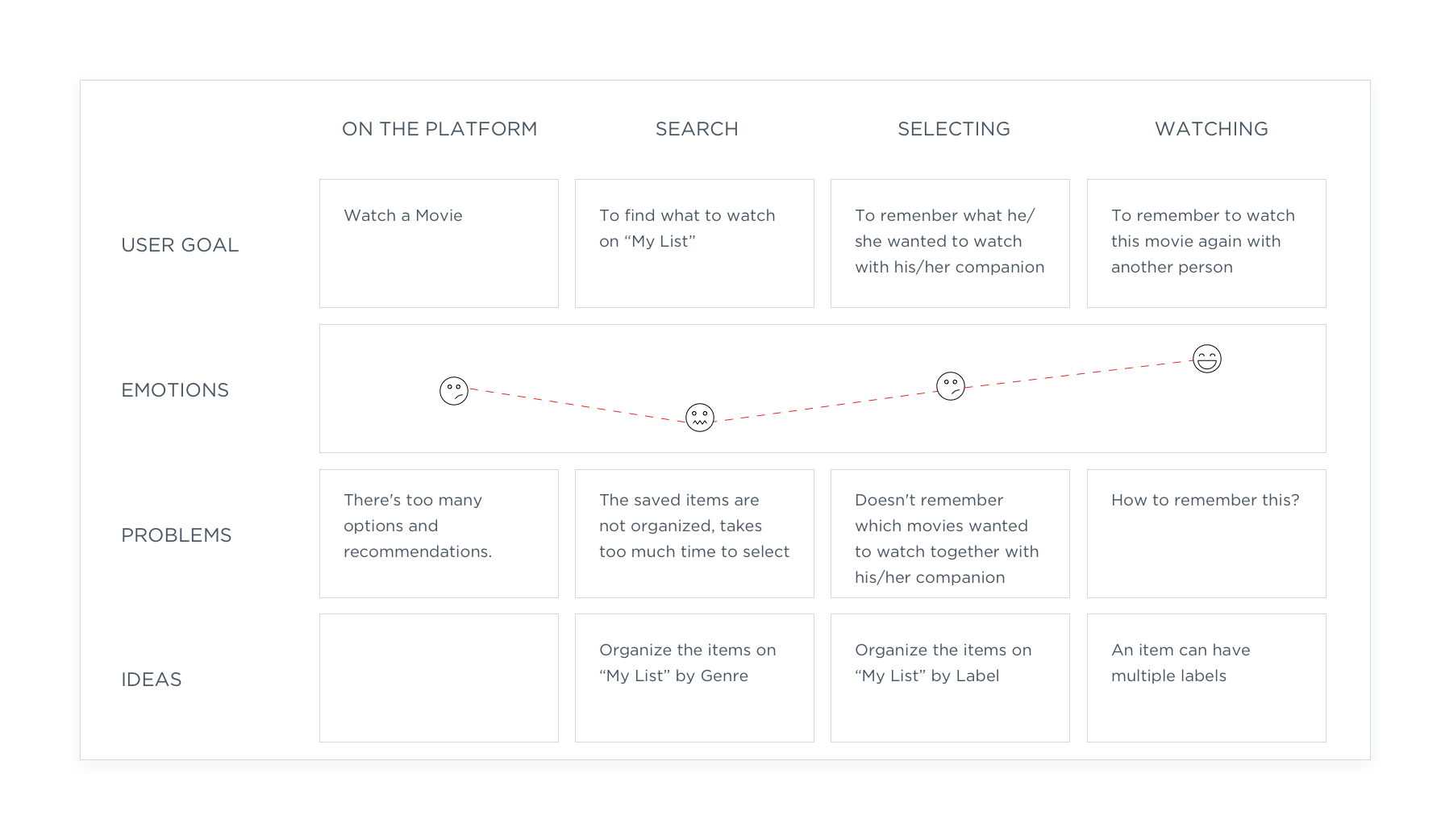 Jobs to be done
When the user goes to "My List", they want to spend less time looking at it, so they can decide quickly what to watch.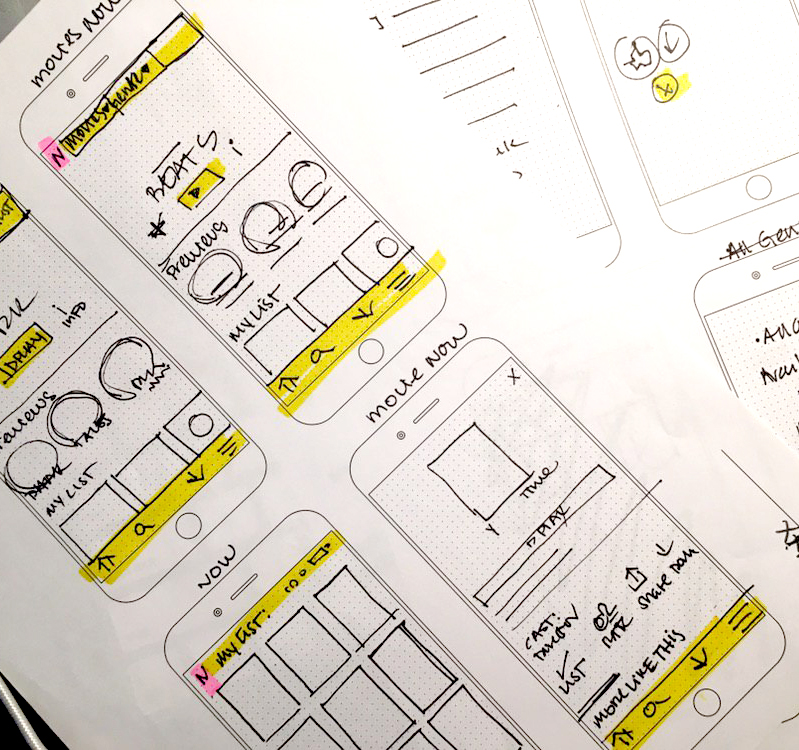 Ideas
Create a "Genre" Sorting option on "My List."

Create "My Labels" Sorting Option.

Users can name different "Labels."

Items can be labeled after added to "My List."

On "My List" users will be able to search by "Genre" and by "Label."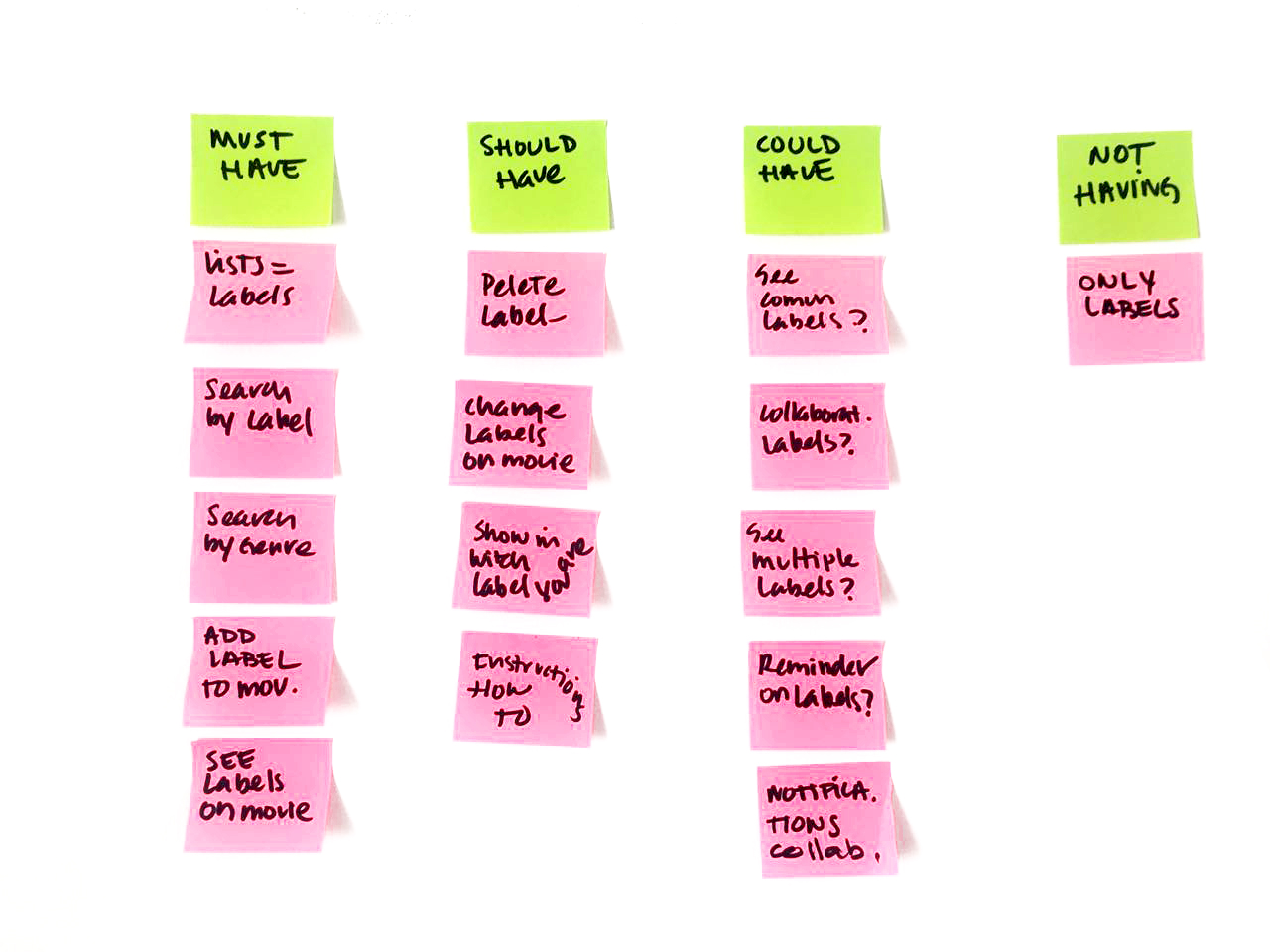 Features Prioritization
Must-Have Features: the creation of different labels, search by label, search by genre, add a label to an item.
Should-Have Features: delete a label, change labels on an item, show on which label classification you are, instructions on how to create a label.
Could-Have Features: A set of standard labels, the possibility of label collaborations by multiple users, see multiples labels on the search, reminders on labels or suggestions for labels on an item, notifications of collaborations.
User Flow
When the users enter the platform, they need to save the new items they find, then go to their list and choose an item to watch.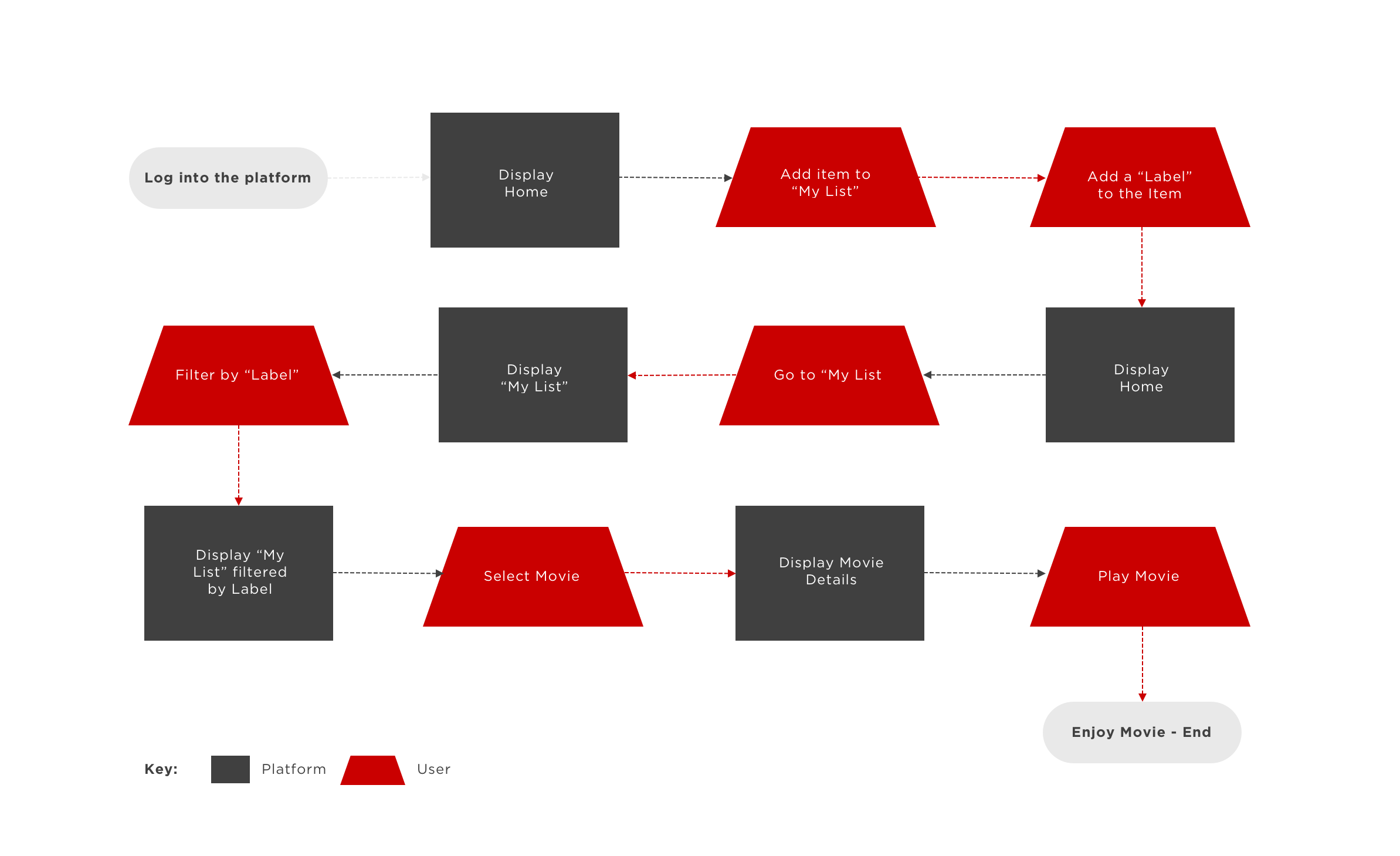 Low Fi Prototype
Putting ideas together gave life to the Low Fi Prototype. Here are the screens.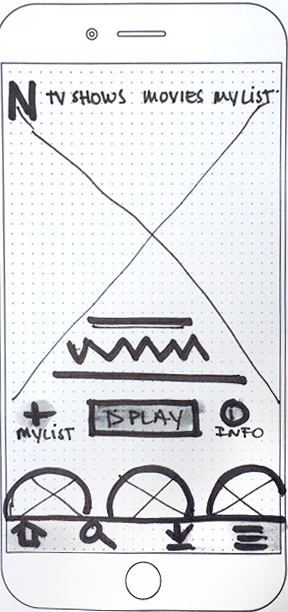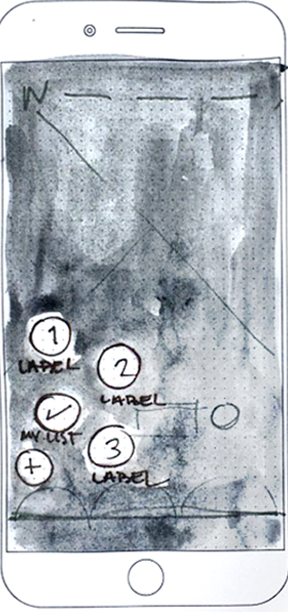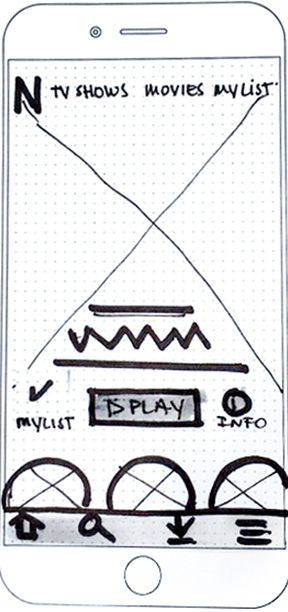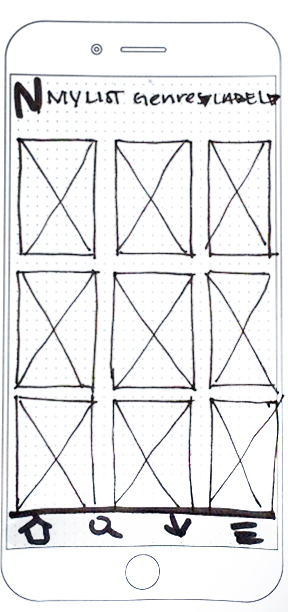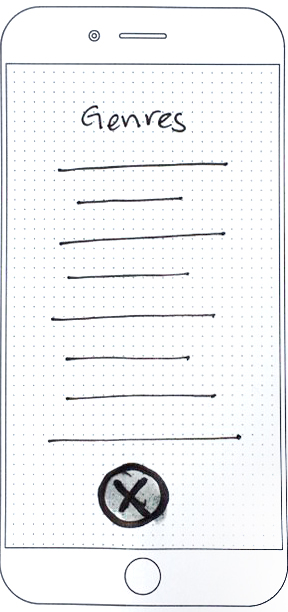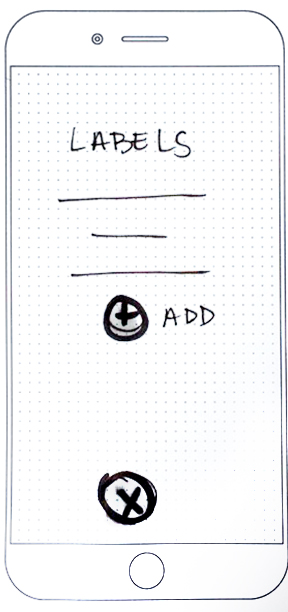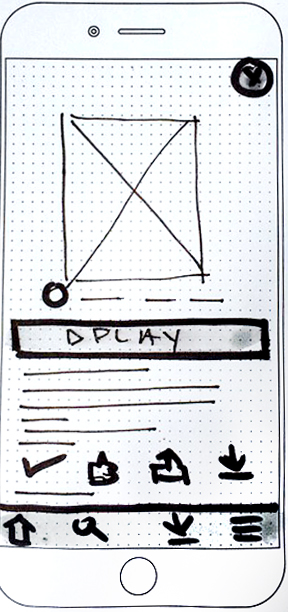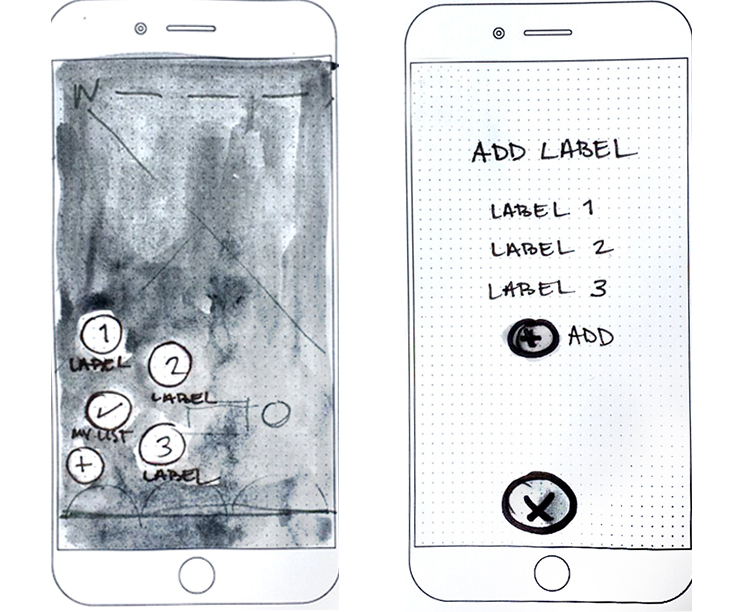 Feedback on Low Fi Testing
The screen "adding a label" was not clear for the users. I had to redesign the screen and test it again.
Hi-Fi Prototype
After analyzing the feedback, I proceeded to develop the Hi-fi Prototype. Here a video where you can see the User Flow in action.
Hi-Fi Testing Feedback
The interaction when the item was added successfully to "My List." wasn't clear.
It's not clear if the label was added or not.
The "+" for adding a label was confusing.
On the movie detail, the user didn't know on a simple check which label the movie had.
Iteration
Here's the iteration of the prototype realized after processing the feedback from the second testing:
Better visualization and confirmation on the label selection.

Improved the create a label button.

On item detail, you can see which labels are assigned and also edit them from there.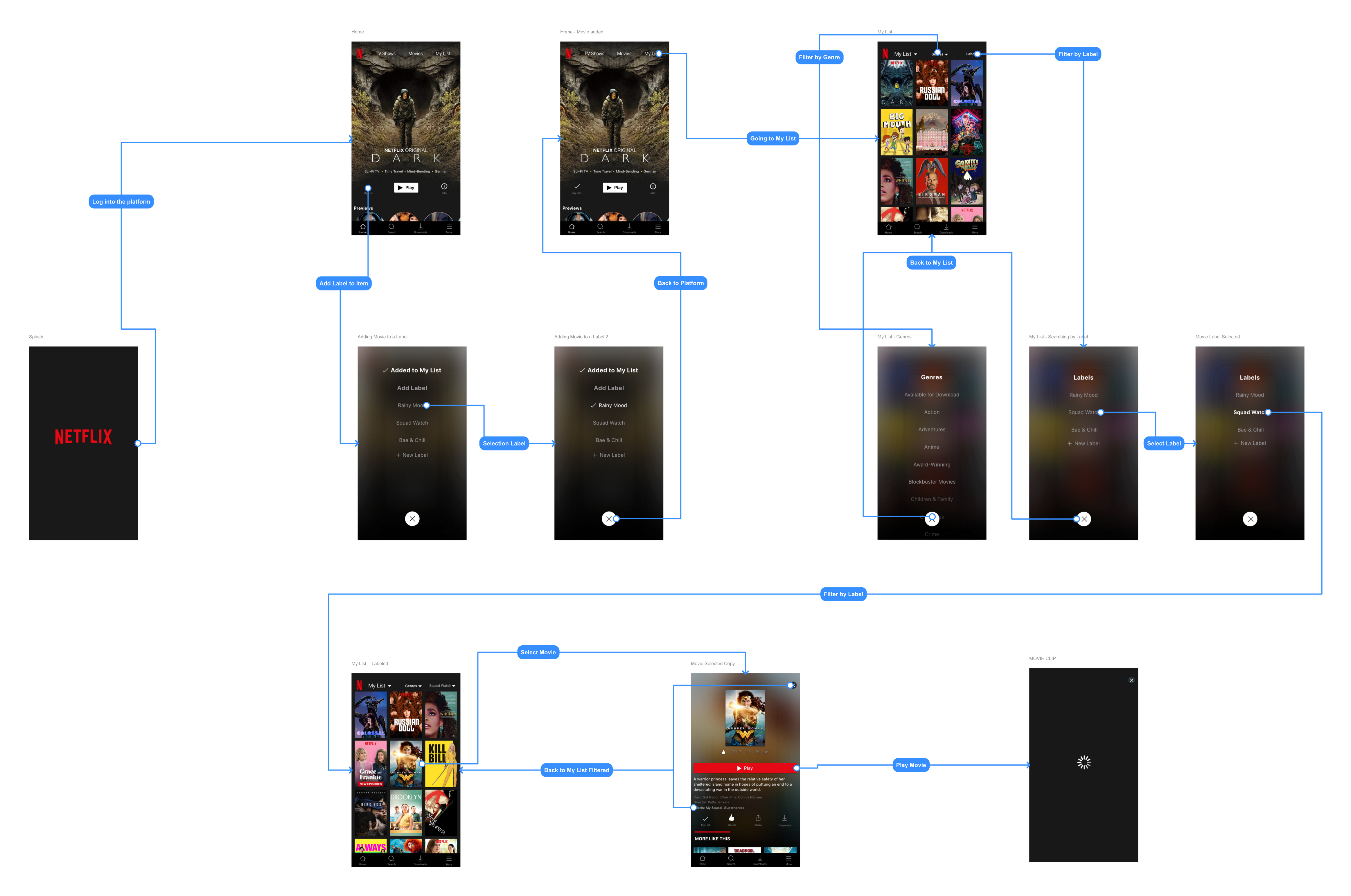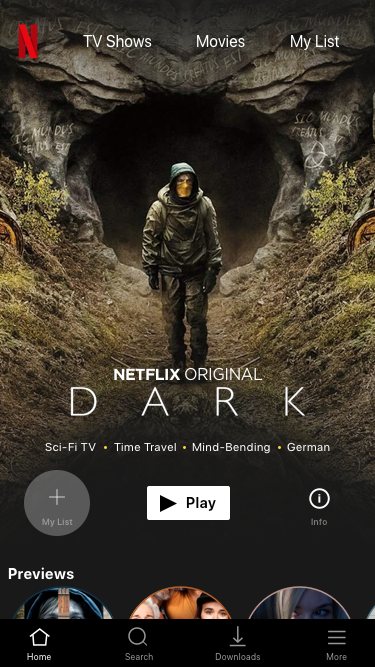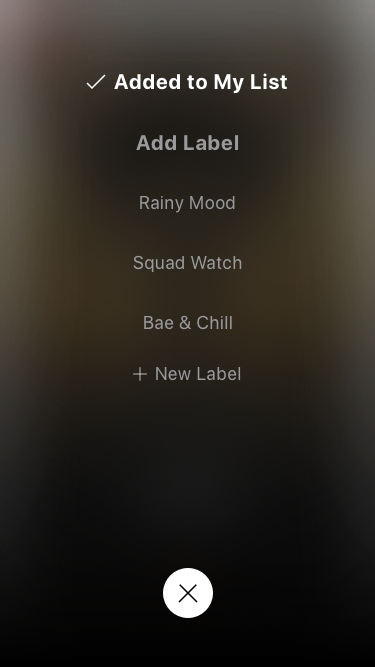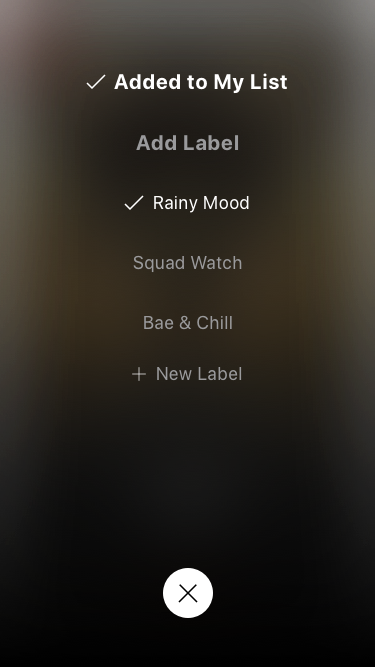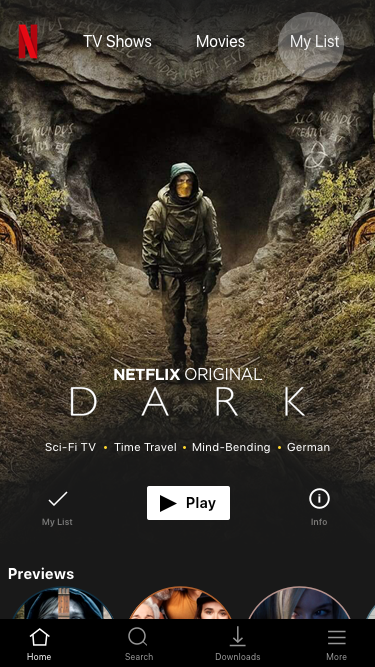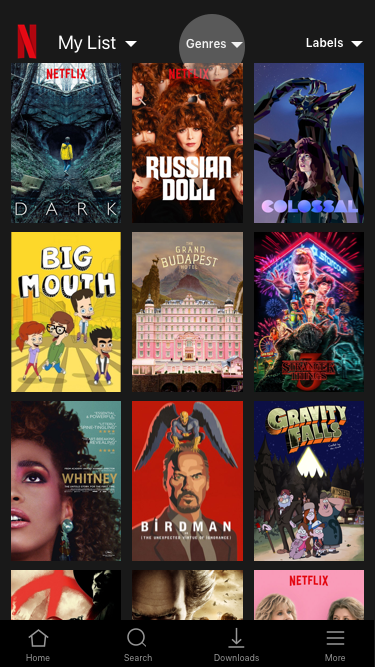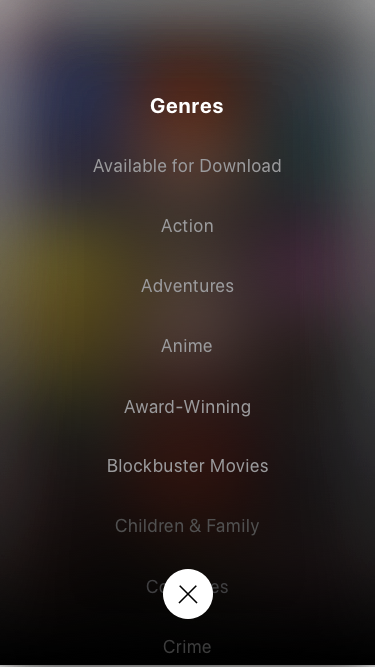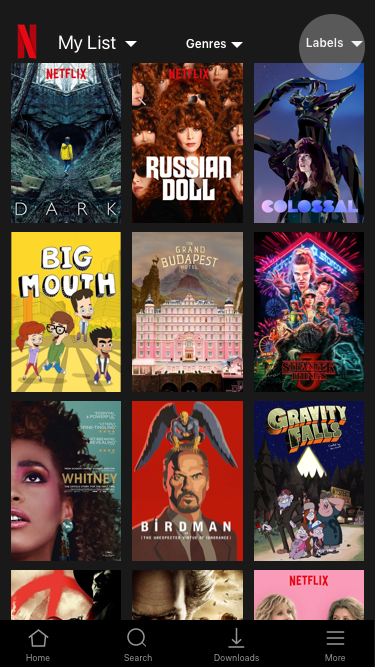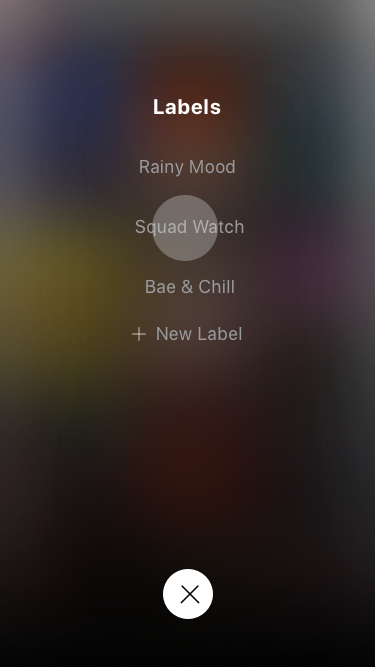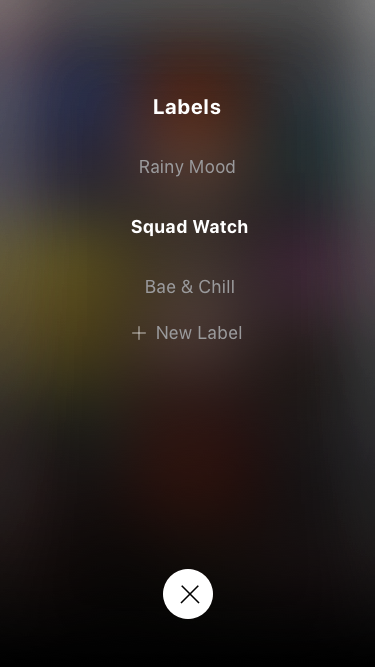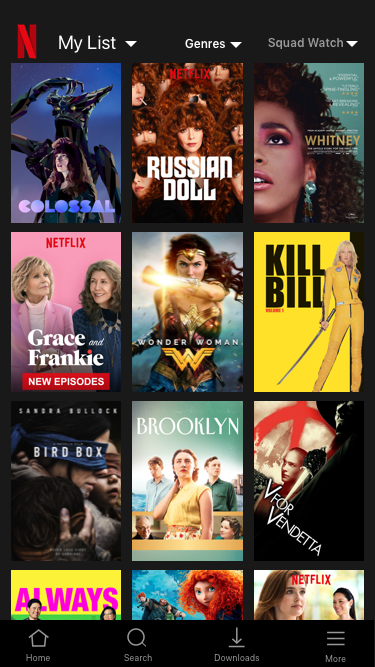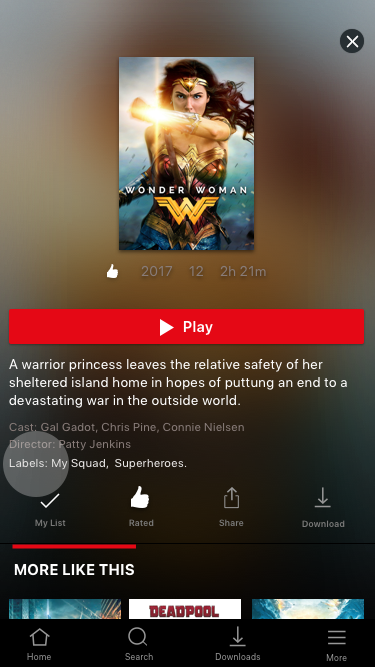 Next Steps
Adding the flow of "Creating a Label" and "Deleting a Label."

How could different users collaborate with labels on a list?
Learnings
There are many ways to add a feature to an existing app. But the testing helps to define which one feels more natural to the platform.

Adding a feature to an existing app is more difficult than it seems, keeping the natural interactions and philosophy is more complicated than creating an app from zero.

You feel something is obvious, but only when the users see them and test them, you realize that it is still not intuitive to use.
This project is only for Learning Purposes. All Posters of the Movies are the property of their creators.